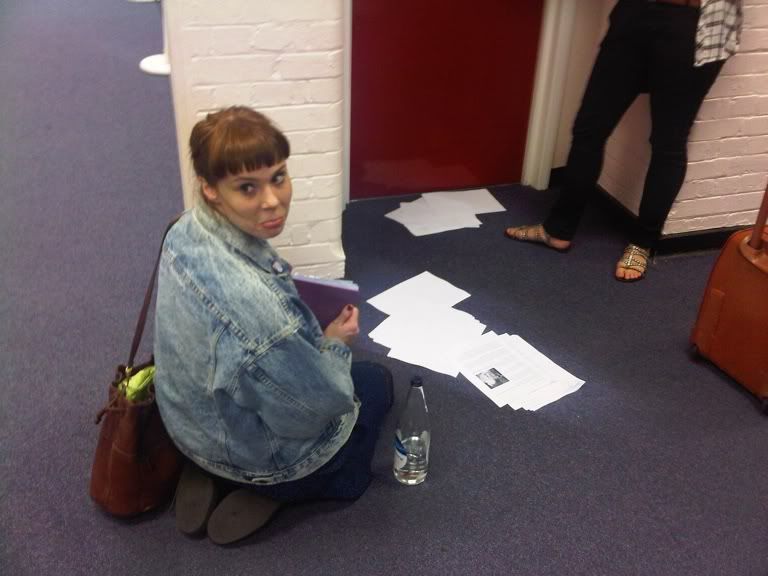 Dropped all my papers in school today! Doh!
School never changes. And when you grow up people don't change either. The way that I deal with the media and internet and hearing the opinions of thousands of people on me personally and the music and art I create is by seeing it like school. Some people don't like you, some people give you shit, some people are your friends, some people support you, some people smile at you in a corridor even if you don't know them. Life is just like school but on a much bigger scale. I know if you go to school and you hate it then that sounds like a scary thing and like a bit of a drag. I mean obviously you have more freedom, you don't have to call someone miss or ask if you can go to the loo, but people don't really change do they? I see it in my mum's life, my sisters and friends, with the people they know and meet. The way people interact with each other is the same.
It's different and more fun if you're open minded and can surround yourself with open minded people. Life will be pretty interesting, if you're not open minded and can't surround yourself with people that are you'll be afraid and probably horrible to people that are different to you. It's OK to be scared of things, I am, everyday, but I try to learn from new things and let them intrigue or excite me. I'm aware that you can't just have tunnel vision and we all have something different to offer. I want to challenge myself even when I feel like curling into a ball. I'm glad my parents brought me up to treat people equally and that bullying was bad and something to be ashamed of, to be open minded and to read and travel and that they challenged all my opinions. It's really helped, thanks mum and dad.
Jeez I'm so thoughtful at the moment.
To lighten the mood, I've been looking at some pretty hats by Piers Atkinson. Excuse the poor quality photo, my computers not well. But how dreamy??!...